The PartnerCash Team here in Austria wishes you: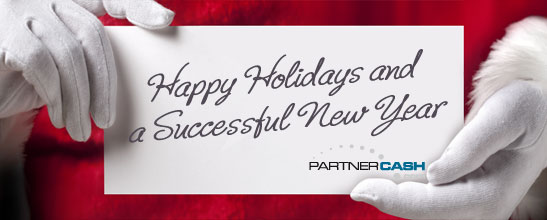 We would like to thank all our Partners for a succesfull 2014 and hope 2015 will be even more successful for everybody.
Please note that
our offices are closed for the time period 2014-12-22 until 2015-01-07.
All inquiries will be processed after 2015-01-07.
For emergency contact please use this number: +43-298-3299-40303.

Cheers,
Your PartnerCash Team