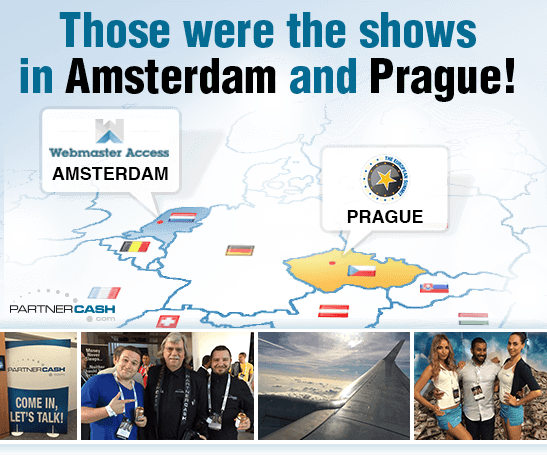 The two shows in Amsterdam and Prague are now behind us, and it was as always just great to meet so many partners, webmasters and friends, and have many nice conversations about projects and the industry itself. Thank you for the lot of constructive feedback and new ideas, we will try to pick them up immediately.

Once again a great compliment to the show organizers, who did a fantastic job this year. We are looking forward to next year.

All photos of the shows and of course all the photos from our photo wall contest you'll find on our Facebook page.
www.facebook.com/PartnerCashInternational
If you need any further assistance, just let us know. Here you can find all our contact details:
http://www.partnercash.com/member/en/support.php
Cheers,
Your PartnerCash Team